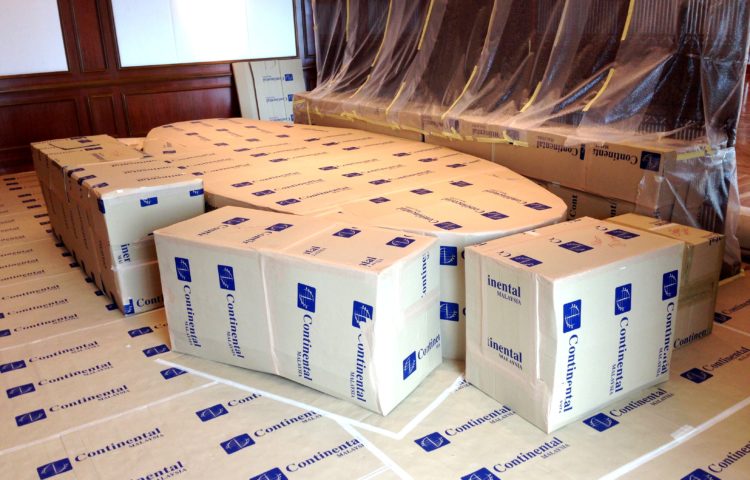 As one of the leading moving companies in Malaysia, we provide First Class international moving services to all over the world. Our latest packing techniques with finest packing materials and highly trained  crew, your personal possessions will arrive at your new location to your full satisfaction.
Continental's commitment to quality is second to none.
We are also privileged to be a member of  many world's leading industry associations which illustrates the degree of our commitment and the expertise we offer you.
Continental Movers and Storage provide one of the best services of international moving in Malaysia. Our international move team can furnish you with the moving plan customized to your own particular needs. They will help you through the whole process and assist on issues related to customs clearance and local culture.
There are many international movers in Malaysia . Why should I pick Continental Movers & Storage?
As an international moving company, we provide you a complete door to door package.  Continental Movers & Storage  also commits a coordinator to every client, keeping in mind the end goals to ensure a smooth and delightful relocation. During our  visit to your home, we shall invest all the time required to ascertain your requirements concerning the relocation. We shall likewise elaborate to you the way forward moving abroad. We shall then provide you a brief written description as per your prerequisites. Moving onwards, you will have a smooth and hassle-free relocation!
You will always have a dedicated move coordinator from Continental Movers & Storage to whom you can address all of your requirements. Your move coordinator is completely mindful of your needs and realizes the service you expect and ensures that your movement abroad happens easily, regardless of where on the globe your destination will be!
What's more, Continental Movers & Storage  has its own extensive storage facility  in which you can securely  store your household goods.
We work throughout the world with selected partners whom we are able to choose from a network of the best in the industry. In this way, we ensure our high standards are maintained throughout your move to your new destination.
You will be rest assured of our First Class Moving Service when you move with us.